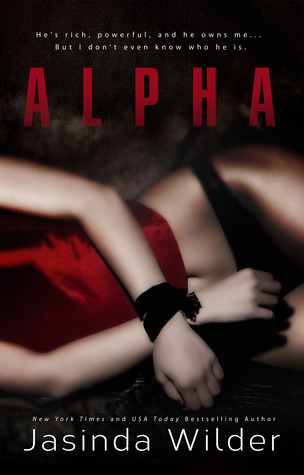 Genres:
Adult, Contemporary, Romance
Publication Date:
April 29th 2014
POV:
Female - First-person, Past tense.
Epilogue, Male - First-person, Past tense.
Smut-O-Meter:
10 out of 10
My Rating:
5 out of 5
_______________
The first time it happened, it seemed like an impossible miracle. Bills were piling up, adding up to more money than I could ever make. Mom's hospital bills. My baby brother's tuition. My tuition. Rent. Electricity. All of it on my shoulders. And I had just lost my job. There was no hope, no money in my account, no work to be found. And then, just when I thought all hope was lost, I found an envelope in the mail. No return address. My name on the front, my address. Inside was a check, made out to me, in the amount of ten thousand dollars. Enough to pay the bills and leave me some left over to live on until I found a job. Enough to let me focus on classes. There was no name on the check, just "VRI Inc.," and a post office box address for somewhere in the city. No hint of identity or reason for the check or anything. No mention of repayment, interest, nothing…except a single word, on the notes line: "You." Just those three letters.

If you receive a mysterious check, for enough money to erase all your worries, would you cash it?
I did.
The next month, I received another check, again from VRI Incorporated. It too contained a single word: "belong."
A third check, the next month. This time, two words. Four letters. "To me."
The checks kept coming. The notes stopped. Ten thousand dollars, every month. A girl gets used to that, real quick. It let me pay the bills without going into debt. Let me keep my baby brother in school and Mom's hospice care paid for. How do you turn down what seems like free money, when you're desperate? You don't. I didn't.
And then, after a year, there was a knock on my door. A sleek black limousine sat on the curb in front of my house. A driver stood in front of me, and he spoke six words: "It's time to pay your debt."
Would you have gotten in?
I did.

It turns out $120,000 doesn't come free.
_______________
This book totally blew my mind! It is absolutely
only
for fans of erotica. For some strange reason it is categorized as NA on Goodreads and I think that is drawing in the wrong readers and resulting in negative reviews. I don't know why it is listed as NA when the heroine is 26 and the hero is 36. This is just full blown Alpha erotica! No ifs, ands, or buts about it. It kind of reminds me of a cross between
Beautiful Bastard
by Christina Lauren and
Twist Me
by Anna Zaires, but with a better hero than either of them. A better hero than Bennett and Julian combined and multiplied by 10. And both of those books got a 4.5/5 from me.
If you are a fan of that type of book you know the bulk of the story is just an alpha male who has to win over a woman. There aren't a lot of other characters and it focuses pretty much entirely on their interactions. And if you love the trope, then that is enough for you. And it was enough for me. Valentine comes into Kyrie's life and he is commanding and controlling and he wants her. He backs her into a corner until she has no choice but to accept his offer. He slowly seduces her and wins her heart, as he lavishes every kind of luxury onto her. Food, wine, clothes, jewelry, expensive leisurely activities such as the opera and sailing; and eventually, once she is willing to
beg
him for it, "
earth-shattering
" sex.
"As you learn to trust me, as you give yourself to me, so will I learn to trust you, and give you myself."
Valentine is a reclusive millionaire, and although he has no traumatic history, he kind of gives off those tortured hero vibes. Something about his reclusiveness made him feel vulnerable, and in turn irresistible. He really grabbed my heart. And he wasn't a captor. I love "love my captor" stories, but the ones I love the most feature captors who have some sort of excuse. Who aren't
really
captors. Valentine's excuse is that he always gave Kyrie a choice. The doors were unlocked, she could leave at any time. He is the sort of man who has the power, the commanding presence, the ability to use coercion to that extent. He was obsessed with her but he didn't know her. He didn't expect to love her.
Kyrie (pronounced like Siri) was an independent woman. Forced to take care of her family since her father's death and her mother's schizophrenia landed her in a home when Kyrie was 19. She has financially supported her brother and mother for 7 years. But she has had little time for herself. Valentine helps her see herself more clearly. He challenges her to explore herself and what she really wants. Never lets her make a decision without pushing her to look deeper and not make a knee jerk decision. He understands her better than herself. And even a stubborn woman like Kyrie cannot resist Valentine's confidence and commanding presence. They play off each other well. Before Kyrie was even over her initial unease about the situation, I already felt like she should just throw her troubles to the wind and dive in head first. They just clicked. I was always expecting their taunting and games to suddenly turn into a giggling wrestling match. It never did, but I could totally see them doing something like that, and they had their fair share of funny moments. I eventually felt like they had known each other forever and the games weren't even necessary anymore.
"Of course he would stare at me with eyes so understanding and expressive and intelligent that I couldn't and wouldn't dare look away."
I knew a conflict would be introduced later in the story, because when Kyrie first arrived in his home, Valentine warned her that he had a big secret, that it would change everything, and that he would tell her when the time was right. But because he was upfront and honest about it, because I knew it was coming, and because it was
true
, and not just a misunderstanding, I was ok with it. I usually hate conflict in contemporary romances, but this was just the right touch, even though I had suspected what his secret would be. Valentine is not a bad person. He had been planning to tell her the truth even before he fell in love with her. Just everything about the way that it was handled was perfect.
And this is beyond a doubt erotica. I would guess about 50% of the book was sex. That doesn't sound like a lot actually, except it took awhile before it started, but once it did, it did not stop! I just feel like I need to emphasize that since I have seen so many people complaining about how much sex this book had. That is
definitely
not a bad thing when talking to the right people. The sex scenes in this book were absolutely
incredible
! They are the kind of sex scenes that are worth re-reading. There was no BDSM besides a little bit of spanking, I think twice, and one time he tied her wrists lightly with a piece of lace, which is on the cover. Valentine is just in general a person who likes to be in control, so that definitely came into play sometimes during sex, but he's not a Dom. He's an Alpha.
"God, Roth."
"In your life, at this time, those two words could be considered synonymous."