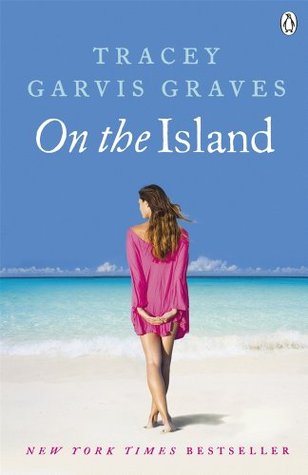 Genres:
Adult, Contemporary, Romance
Publication Date:
September 4th 2011
POV:
Alternating - First-person, Past tense
Smut-O-Meter:
5 out of 10
My Rating:
3 out of 5
_______________
When thirty-year-old English teacher Anna Emerson is offered a job tutoring T.J. Callahan at his family's summer rental in the Maldives, she accepts without hesitation; a working vacation on a tropical island trumps the library any day.

T.J. Callahan has no desire to leave town, not that anyone asked him. He's almost seventeen and if having cancer wasn't bad enough, now he has to spend his first summer in remission with his family - and a stack of overdue assignments -- instead of his friends.

Anna and T.J. are en route to join T.J.'s family in the Maldives when the pilot of their seaplane suffers a fatal heart attack and crash-lands in the Indian Ocean. Adrift in shark-infested waters, their life jackets keep them afloat until they make it to the shore of an uninhabited island. Now Anna and T.J. just want to survive and they must work together to obtain water, food, fire, and shelter.

Their basic needs might be met but as the days turn to weeks, and then months, the castaways encounter plenty of other obstacles, including violent tropical storms, the many dangers lurking in the sea, and the possibility that T.J.'s cancer could return. As T.J. celebrates yet another birthday on the island, Anna begins to wonder if the biggest challenge of all might be living with a boy who is gradually becoming a man.
_______________
This book would have been a solid 4-stars if I was judging by the first half alone. I really enjoyed the first half of the book. I loved the survival element. It was really interesting seeing them try to catch fish with earrings, building a little house, day-to-day life of trying to live on a deserted island. I have never read a book like this before and it was great. Not that I want to go and read survival books now. Romance always makes me care about characters more so I wouldn't have been so interested in their lives if it weren't for the romance.
I didn't realize how much time they would be on the island, although I guess maybe I suspected, considering TJ was only 16 when they crashed. I love how the romance developed so slowly. At first, Anna didn't really see TJ as a man. Its not like she was waiting for him to grow up before having a relationship with him. It didn't even cross her mind until he was already grown up. It felt really natural for her to just see him differently one day. I think he was already 18 by the time she thought about it, and he was about a month away from his 19th birthday before anything happened between them.
Nothing really happened in the story and that is part of the reason why I loved it so much. I love low drama in my contemporaries, and the first half of the book was just life on the island and I can't think of it as anything but a pleasant read, despite fighting sharks and dengue fever. But I did not expect the second half of the book. I would have been much happier if the book had ended when they were rescued and then skipped to the epilogue. So much unnecessary drama and "you deserve better" bullshit. The second half of the book drove me crazy and I did not enjoy a moment of it. This is split into two extremes and I have a hard time distinguishing my feelings about it.
I definitely enjoyed
The Education of Sebastian
more. Not because of the smut, but because of the dynamics of a relationship with such a large age gap, and there was zero unnecessary drama. The gap in
The Education of Sebastian
is actually 2 years smaller, but Caroline didn't wait until Sebastian was of age and I guess I should maybe hold that against her. But maybe the day that Sebastian became a man was sooner than the law thought. Anna had a moment when she suddenly looked at TJ differently and she was lucky he was 18, and maybe Caroline just could not control when that happened. Although Sebastian and Caroline still had all their ridiculous drama in book 2. I can see why this book was so well loved though, because I know most people are not as bothered by drama in contemporaries as am, which would leave them feeling as wonderful as I felt after finishing the first half.
"I don't fit in your world."
"Neither do I," he said, his expression tender yet resolute. "So let's make our own. We've done it before."