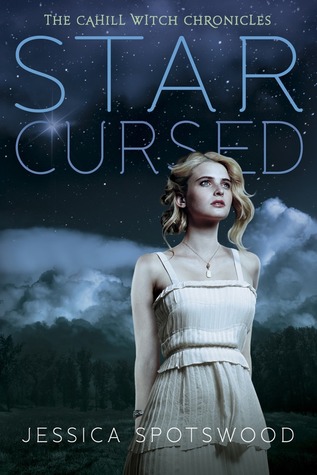 Genres:
Young Adult, Historical Fiction/Alternate History, Paranormal, Romance
Publication Date:
June 18th 2013
POV:
Female - First-person, Present tense
My Rating:
5 out of 5
_______________
With the Brotherhood persecuting witches like never before, a divided Sisterhood desperately needs Cate to come into her Prophesied powers. And after Cate's friend Sachi is arrested for using magic, a war-thirsty Sister offers to help her find answers—if Cate is willing to endanger everyone she loves.

Cate doesn't want to be a weapon, and she doesn't want to involve her friends and Finn in the Sisterhood's schemes. But when Maura and Tess join the Sisterhood, Maura makes it clear that she'll do whatever it takes to lead the witches to victory. Even if it means sacrifices. Even if it means overthrowing Cate. Even if it means all-out war.

In the highly anticipated sequel to Born Wicked, the Cahill Witch Chronicles continue Cate, Maura and Tess's quest to find love, protect family, and explore their magic against all odds in an alternate history of New England.
_______________
This was even better than the first book, which I totally loved! But I had been thrown off a bit by the alternate history which I had not been expecting, and it took me awhile to reorient myself before getting into the story. But this time, I was prepared and ready, anxious even, to jump back into this story and the unique world Jessica Spotswood has created.
The story of the Cahill witch sisters can't be contained! Its not about three sisters passing unnoticed in a small town with a vague idea that they may be important one day. They are no longer three witch sisters who are important, who can change the course of their futures--and of their friends and their country--with each choice they make, with the allies they choose, the people they trust. They are now living the prophecy, living the fates that were given to them. And it seems like it is only a matter of time before the last part of the prophecy comes true... and one of them dies. Will it be revenge, jealousy, or just an accident?
I could not predict what would happen next, and I am extremely fearful for Cate. Their situation is tearing the sisters apart and destroying their lives. I don't want any of them to die, but I hope, if anyone, its Maura. Although I hope she feels some guilt before she dies. I don't think I have even the tiniest bit of sympathy left for her. In book 1, she was just the annoying sister, but now, she is a blight! Considering how amazing and adorable Finn is, he has to be back in book 3, and the blurb does seem to have a bit of hope in that area. I cannot wait for the final book in this epic series!
"You, in the moonlight, in this library, in this dress--" He's barely touching me, but it feels as though he's already undressed me with his eyes.
"Its the most beautiful thing. Like a dream." His voice is hoarse and full of wonder.
"Then its my dream, too," I confess as I claim his lips with mine."