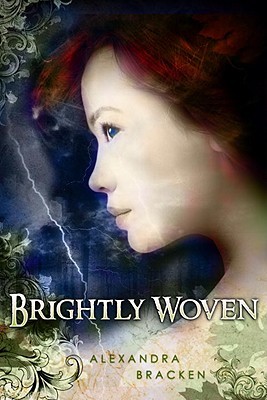 Genres:
Young Adult, High Fantasy, Adventure, Romance
Publication Date
: March 23rd 2010
POV:
Female - First-person, Past tense
My Rating:
4 out of 5
_______________
The day the rains came was like any other, blistering air coating the canyon in a heavy stillness....

Just as the rains come after ten long, dry years, a young wizard, Wayland North, appears, to whisk Sydelle Mirabil away from her desert village. North needs an assistant, and Sydelle is eager to see the country - and to join him on his quest to stop the war that surely will destroy her home. But North has secrets - about himself, about why he chose Sydelle, about his real reasons for the journey. What does he want from her? And why does North's sworn enemy seem fascinated by Sydelle himself?

Through a journey that spans a country, magic and hard-won romance are woven together with precision and brilliant design by a first-time novelist.
_______________
This book was a nice little high fantasy adventure. At first it was steadily interesting but not overwhelmingly awesome or anything. A war is coming and Sydelle's parents agree to send her off with a young wizard to save her from whatever might happen to their village. And the wizard agrees for his own reasons. Most of the book is Sydelle and North trekking across the country towards the capital. North has information about the war that he has to take there. At first Sydelle hates him for taking her away from her home, but they get to know each other very slowly.
I love how neither of them ever says how they feel. Its just so natural that they don't need to. One day they just start holding hands as if its the most normal thing, without having to say a word about it. And one day he refers to her as his, and she doesn't object. She responds as if its fact. He could have kissed her sooner but their love is too innocent to ruin by rushing their physical relationship. There is a scene where Sydelle takes care of North when he is sick and it is absolutely the sweetest thing.
But once they get to the capital, that's when things get awesome! I could not put the book down! I had to shamefully ignore my husband until I finished it! I had no choice! Sydelle finds out why North agreed to take her with him, she meets the head sorceress, and gets kidnapped by an enemy country! It was all very exciting. And the ending was perfect and sweet. There is only one thing left open at the end. But it is left in a way that gives us hope. It is similar to how at the end of
The Iron Knight
we don't know if Ash will age or not, but we are left with enough hope to assume the best. There is something about North that we don't know if it will work out, but we can assume it does. This book was a sweet treat that will brighten anyone's week.
"He held me against him gently, as if I was glass - as if I could shatter and fall away from him at any moment and leave him breathless and alone once more."